Rosa Clara Bridal Shop to Open in Makati
I can't help but notice the big sign in their window.  Rosa Clara is set to open its first shop in Asia.  It is located at corner Paseo de Roxas  Ave. and Esperanza St. in Makati City.  Just in front Greenbelt 2.  For future brides, this is something to look forward to.  Shops in Divisoria would be happy as well for the new ideas in their designs. 😀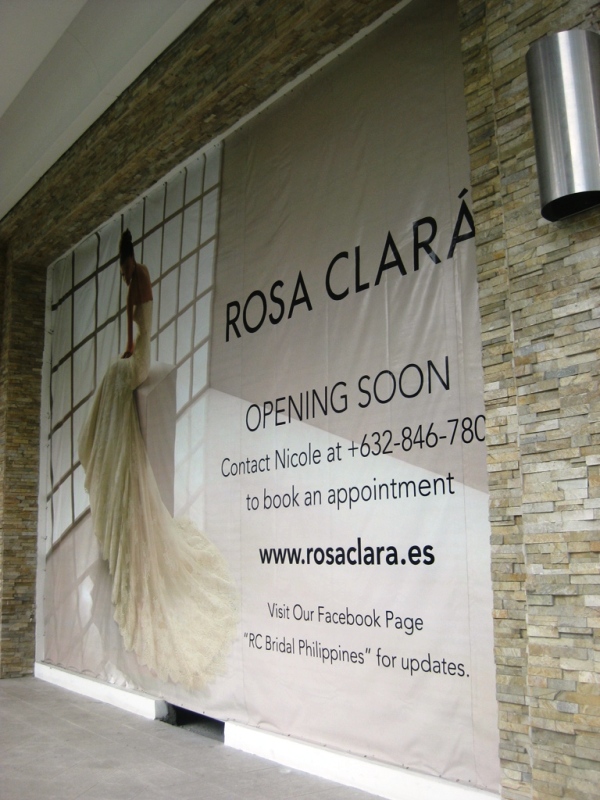 Rosa Clara opened its first shop in Barcelona.  Since then, it has been a sought after brand for gowns and dresses.  Rosa Clara has more than 125 shops around the world and will be opening its first shop in Asia right here in the Philippines.
By just looking at the collection at their website, you can see how the dresses are truly elegant.  Simple yet stunning.
Amanda Hearst
Mischa Barton
Ester Cañadas
Paula Echevarria
If you wish to be updated on the Rosa Clara opening, visit their official Rosa Clara Philippines Facebook page.
Rosa Clara – Philippines is located at corner Paseo de Roxas and Esperanza St, Makati City.  It is just across Greenbelt 2.
Comments
comments