Build an Adventure with Kimy Playstix
I love giving toys that fosters creativity for Gab. I got him some Megablocks and a few Lego pieces. He builds simple things and big things will soon come.  He builds things that he can only understand.  He says its a bridge or a robot.  I just have to believe whatever he says.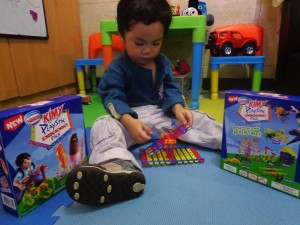 Nestle Kimy Ice Cream now comes with Playstix. Playstix are the simple plastic sticks wtih fancy holes that holds the ice cream. At the same time, they can be use to build whatever you can imagine it to be.
Kimy comes in a box set with 15 Playstix!!!
The holes allows you to connect, bend and lock, slot and twist, and slot together several Playstix. Then you can build a bike, a plane, a house, a tower, and even a ferris wheel.  Connecting, locking and twisting is easy with the Kimy Playstix.  Kids will surely enjoy building their own creation with Kimy Playstix.
Each Kimy Ice Cream comes with one Kimy Playstix. A box of 5 Kimy Ice Cream comes with 15 Playstix.  That gives you more adventure!!!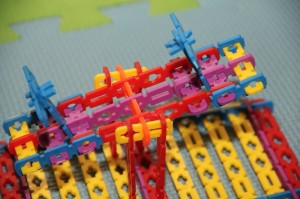 A seesaw made of Playstix
You can also join the Kimy Playstix Adventure Zones where you can build new worlds and new adventures. Catch the Playstix Adventure Zones Robinson's Malls, Ayala Alabang Town Center, Abreeza Mall Davao, Lucky China Town, Market Market, Ayala Center Cebu, and Virramall Greenhills.
Join the KIMY Playstix Tournament this weekend at Glorietta! Get a chance to win a trip for 4 to Hong Kong.  More about the tournament at the Kimy Facebook Page.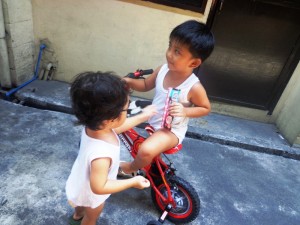 Kimy is best shared with friends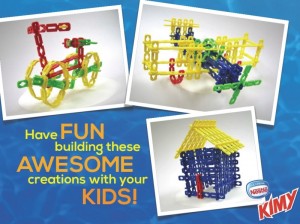 Creative ideas with Kimy Playstix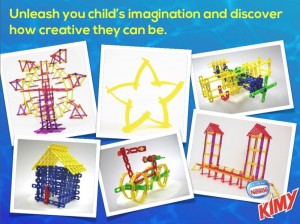 More creative ideas with Kimy Playstix
Comments
comments